New generation gainer. Mass gainer powder for preparing a nutritional protein and carbohydrate drink enriched with creatine. Designed for adults performing high intensity excercise. Protein contributes to a growth in muscle mass. The Advanced ANABOLIC MASS is the one true choice for any athlete, scientifically formulated to add size during bulk phases and recommended for individuals who wants to break through their strength training barriers! ANABOLIC MASS-It's not designed for those who finish last! It's designed for the alpha, the individuals who are always focused on success and drive towards their goals. Size does matter and we know that your are looking to and test boosters for rapid mass gain and strength!
Extreme and Lean muscle mass

Elite anabolic gainer

Maximize recovery and rebuild matrix

Boost groowth hormone & testosterone levels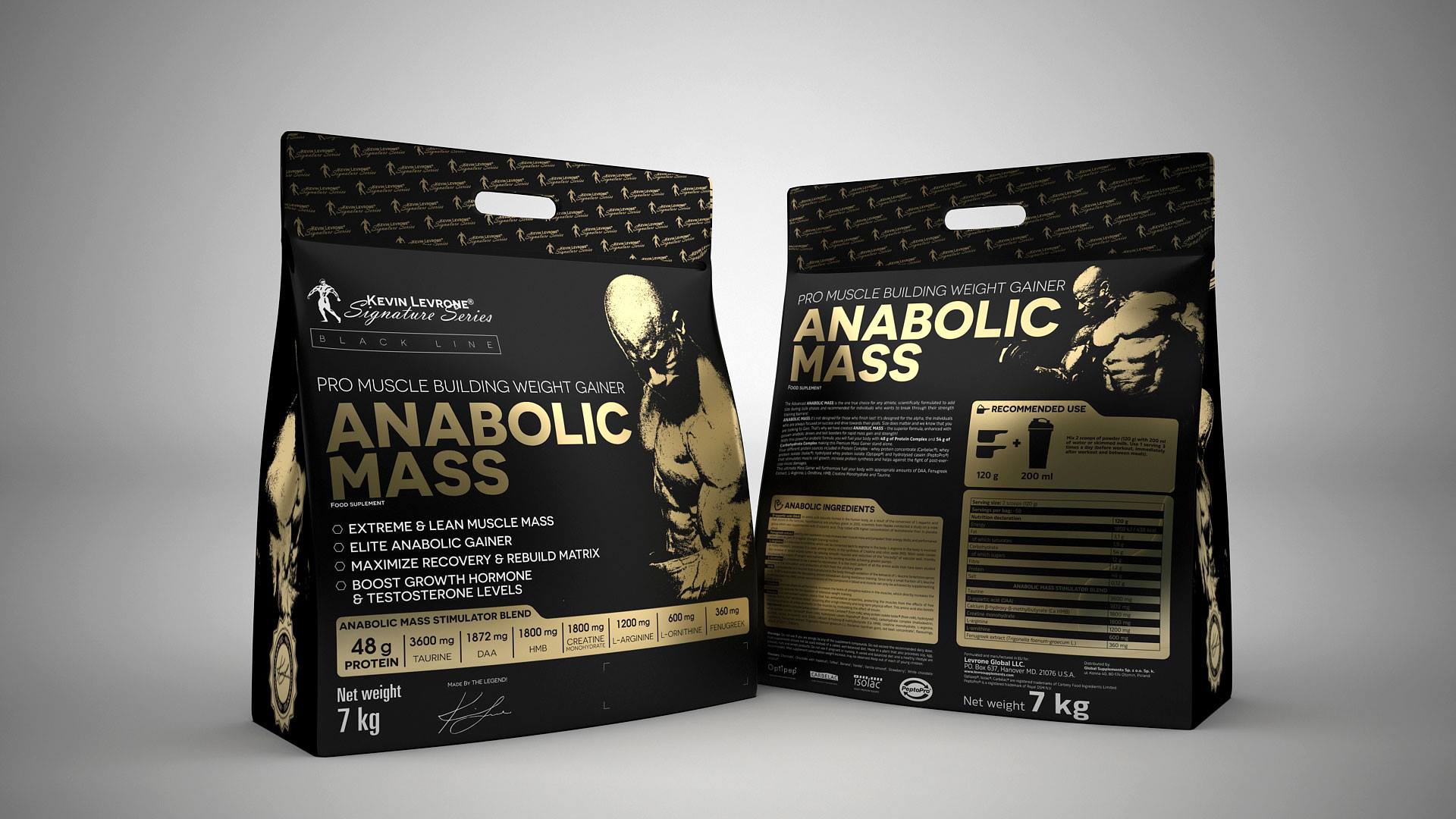 DIRECTIONS
Mix 2 scoops of powder (100 g) with 200 ml of water or skimmed milk. Use 1 serving 3 times a day (immediately after workout and 2 times between meals).
WARNINGS
Do not use if you are allergic to any of the supplement compounds. Do not exceed the recommended daily dose. Food supplements should not be used instead of a varied, well-balanced diet. Made in a plant that also processes soy, egg, peanuts, nuts and wheat products. Do not use if pregnant or nursing. A varied and balanced diet and a healthy lifestyle are recommended. After supplement consumption weight increase, may be observed. Keep out of reach of young children.
Store in a dry place, at room temperature (15-25°C). Protect against light. Do not freeze.
If you take medications, you should consult your doctor before you consume the product.
AUTHENTICITY OF PRODUCT
Most of us know, Imported supplements contributes to almost 80% of the overall supplement sales in India on which a Significant custom duty applies. This raises the retail price of the products and opens Opportunity for Some to Sell either unethically imported or counterfeit products to make huge profit. These products may look cosmetically as identical as original. And the Sourcing information of these products is not available, you find no one Answerable and the authenticity is not guaranteed.
We at Workout Energy promise to deliver 100% authentic products at your doorstep.
HOW WE ENSURE AUTHENTICITY OF YOUR PURCHASE?
All our products have a genuine Importer MRP Sticker if it is an imported product.
 All our products have Expiry Date and a Valid Lot Number which can be verified from the Importer/Brand itself on the Customer care Numbers/Mails.
You will receive a proper GST Retail Invoice.
We are Certified & Authorized for distribution by the importers (it can be verified from the customer care of the respective importer)
NO 3rd Party Seller Association or Marketplace Model, so from Sourcing to final Sale we control entire Value Chain.